Posted: 30 Sep
Break Crop Trader's View by Owen Cligg
Oilseed Rape

After looking to hit 600 euros on the November Matif 2 weeks ago, the market has leapt again briefly hitting 650 euros yesterday. November Matif is looking to get technical as crushers are looking to take delivery of the physical seed and sellers may not be able to tender.

However. it all means a heady mix and prices sit comfortably between £520 and £540 ex farm. Crushers however are reluctant buyers, as margins are now eroded to an extent that new business is barely profitable.

New crop prices are also higher, but sit at £100 below this season's levels. UK plantings are estimated at over 20% up, but we should still have a significant import requirement.

Oats

Oat export prices are improving as shortfalls in Finland and Canada become apparent. UK growers may have to wait for the millers to catch up with their buying ideas.

Beans

Some feed export business is in place for November onwards which is aided by weaker sterling. Prices are approaching £230 ex farm in many areas. Human consumption markets remain on the sidelines.

Regards,

Owen

Our Produce of Area Contracts are penalty-free, which means you won't be defaulted if your crop yields less than expected. They are available to our members, providing their whole OSR area is committed to us. Contact your local Area Manager or call us on 01380 729 200 for more details.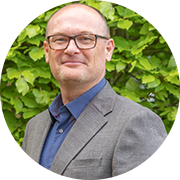 LATEST NEWS
SELECT A CATEGORY