Posted: 22 Oct
Break Crop Trader's View: By Owen Cligg, Trading Manager
Oilseed rape

Soya prices are reaching 4 year highs as world demand continues. Concerns remain about dryness in South America and funds continue to sit with long positions.

As regards rapeseed, the November Matif position has again reached the psychological 395 euros, whilst February has traded at 398 euros. No doubt sellers will appear at 400 euros and we wait to see if this level gets breached.

The plant at Erith is hoping to start again next week which will be a welcome return for more orderly marketing amongst rapeseed sellers and rapemeal and rapeoil buyers.

English rapeseed prices have now reached £350 ex farm in many areas and Scottish seed should be worth £340.00 ex, once the boat programme can start.

New crop prices continue to be well bid as concerns over dryness in Ukraine could limit their export potential.

Oats

Milling oat prices are on the defensive, despite strong feed wheat prices. Millers have the impression they are sufficient quality spring oats to meet their requirements.

As there is still a perceived exportable surplus of up to 150,000 tonnes, prices will no doubt be reliant on the price level at which exports can work in the new year - Brexit negotiations notwithstanding.

Beans

Some compounder demand is appearing and export buyers are beginning to show new interest for feed beans. On the face of it, beans should now be competitive as a protein source, but the issue will be how many buyers will want to reformulate if they already have their protein requirements pre-bought.

Regards

Owen

Call us on 01380 729 200 for more information on United Oilseeds highly successful crop marketing pools or speak to your local United Oilseeds Area Manager.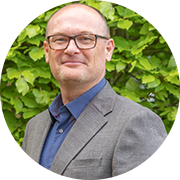 LATEST NEWS
SELECT A CATEGORY