Posted: 1 Sep
01.09.22 Break Crop Trader's View
Rapeseed Prices Still Lacklustre with Perceived Plentiful Supply
Oilseed Rape
Oilseed rape prices remain in the doldrums as, despite lack of farmer selling, crushers are convinced there is plentiful supply. Rapeseed yields in Northern Europe are well above average and both Australia and Canada should have plentiful crops.
There is also some oilseed rape coming from Ukraine via the Black Sea which adds to the increased supply. Biodiesel demand remains good, but the plentiful supply of rapeseed is outweighing the need for crushers to pay up.
Dry weather continues to be an issue, but recent rains are encouraging some growers to plant rapeseed ahead of harvest 2023.
Old crop prices are around £510 ex farm whilst new crop is currently a premium at around £520 ex farm.
Feed Beans
Prices are supported at around £20 to £25 per tonne premium over feed wheat futures, equating to £290 to £295 ex farm. Export interest is limited for both feed and human consumption. The market awaits further developments.
Oats
Most oats meet milling quality so in theory seem to be in plentiful supply. However, the UK is competitive to export at current bid levels so this may yet tighten up supplies.
Regards,
Owen
Owen Cligg
Trading Manager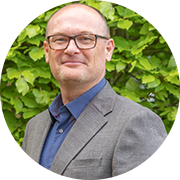 LATEST NEWS
SELECT A CATEGORY