Posted: 14 May
Break Crop Trader's View: By Owen Cligg Trading Manager
Oilseed Rape
UK rapeseed prices remain subdued as crushers just look to cover spot requirements and demand remains uncertain. As Europe moves out of lockdown the hope is that that biodiesel demand returns, which will help buoy vegetable oil prices. Uncertainty still remains regarding next season's supply and recent rains throughout Europe may not have necessarily be deemed enough to help.

Old crop stocks will be high and old crop and new crop are both priced in the same range of £300 to £310 ex farm for spot and harvest positions alike. A dip in currency to £1=1.13 euros is helping prices .but likewise a move higher of the £ will reduce prices.
Oats
Oat millers continue to take old crop oats of required quality at around £125 to £140 ex farm, which is no doubt more than the price they would like to pay for new crop. The perception is that the large amount of spring oats planted will weigh heavily on the market. However, the main issue is - will the oats be milling quality, as drought affected oats will be potentially low bushel weight and high screenings.
Beans
Old crop beans are now virtually finished with only odd loads trading here and there. There has been some new crop demand for export and we have a September cargo in place for those growers looking for movement.

HEAR OSR

LSPB's "Resort" is the only HEAR variety on the AHDB Recommended List 2020/21 and HEAR contracts with premiums are available for harvest 2021 from United Oilseeds. Call us on 01380 729 200.
Regards,
Owen
Pic at Top: Aurelia OSR growing in Shropshire this week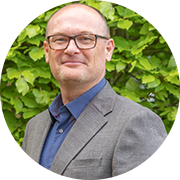 LATEST NEWS
SELECT A CATEGORY