Posted: 29 Oct
Covid 19 Concerns Pressure Market
Oilseed rape

Prices have tumbled this week on Covid19 concerns and potential fund liquidation. Matif prices failed to go higher than 395 euros for November and have fallen back to below 380 euros.

The last day for November trading on the Matif is tomorrow, so hopefully the market can find some support in the February position going forward. Soyabeans have also fallen, but not to the same extent and remain supported around $10.50 for the November and January positions.

Chinese demand remains in the background, whilst the funds to hold long positions.

UK rapeseed prices are back to £340 ex or below in England and a further £10 discount in Scotland. The plant at Erith is still closed, but we are optimistic of a November restart. New crop prices have faired less badly and November '21 is quoted at the same price as November '20. The value of new crop rapeseed compared to wheat looks advantageous if growers are anxious to make forward sales.

Beans

Bean prices are holding up well as a shortage of rapemeal may be encouraging some buyers. Some export interest is still apparent, but this maybe limited in the New Year if tariffs are applicable.
New crop futures related contracts are available.

Oats

Despite the UK area of oats being well up, reduced yields mean production is less than last year. The quantity of winter oats is limited and millers are reliant on a supply of good quality spring oats.

If this quantity begins to diminish faster than they expect, prices could improve in the New Year. This of course would also be helped by a positive Brexit deal that excludes the need for tariffs.

Regards,

Owen

For details of United Oilseeds 3 OSR Marketing Pools, please call your United Oilseeds local Area Manager or call us on 01380 729200.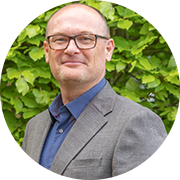 LATEST NEWS
SELECT A CATEGORY