Posted: 21 Jul
Prices Lower as Market Takes a Downturn
Oilseed Rape
Oilseed rape prices have fallen back since last week, as the early harvest and good yields have increased supply quicker than expected.
Matif prices are significantly lower, pressurised by some continental suppliers needing to price physical contracts and low water levels on the Rhine which is making barge costs more expensive. This means any rapeseed tendered on the Rhine becomes more costly when allowing for the increased transportation cost. Values are now around £510 ex in England and £500 ex in Scotland. The general vegetable oil complex is also under pressure with lower soy oil prices and increased palm oil exports. Crude oil prices are also slipping below $100 a barrel as the economic outlook looks more pessimistic.
Technical futures trading indicators now all point to lower prices, but it is worthwhile considering the fundamentals of whether biofuels continue to be supported in 2023. Current crush margins are good as biodiesel demand is still robust. We expect this to continue into the new year as the EU needs to continue to wean itself off Russian oil and gas.
We are currently looking for HOLL and HEAR OSR for harvest 2023, please contact your area manager for up-to-date premiums and varieties.
Beans
Bean prices have followed wheat lower and are now trading at sub £300 ex farm. Harvest will be early, but we may have to wait until October onwards for any human consumption demand to develop. Quality will determine future price direction, as feed parcels look expensive against other protein sources such as rapemeal and DDGS.
Oats
Oat demand is poor, but if quality suffers on new crop due to the recent hot weather, we expect prices for milling oats to improve.
Regards,
Owen
For more information on hybrid, conventional, clearfield, clubroot, HOLL & HEAR OSR varieties & contracts, please contact your local United Oilseeds Area Manager here https://bit.ly/3IVSWQ6 or call us on 01380 729200.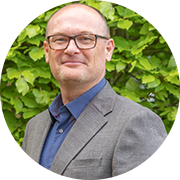 LATEST NEWS
SELECT A CATEGORY