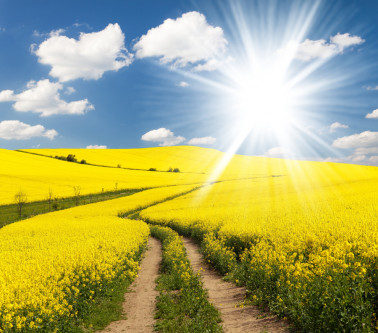 Posted: 28 Feb
United Oilseeds is one of the UK's most successful farming co-operatives
Background

United Oilseeds is one of the UK's most successful farming co-operatives and the country's only specialist oilseed rape marketing company. Owned entirely by its 4,500 farmer members, it operates nationally and is completely independent.
With 50 years of continued success, the company markets around 25% of the UK's finished OSR crop and has a 20% share of the UK oilseed rapeseed market. The company also trades linseed, oats and pulses, and owns specialist seed company, Hubbards Seeds, which sells game cover and forage crops, maize and grass seed.
The Role

We are looking to recruit Area Managers to serve our established membership and customer base. The Area Manager's role requires the ability to drive seed sales across a range of crops and secure oilseed rape marketing contracts with new and existing customers in their individual sales region.
Candidates should have:
Ideally, some knowledge of selling in the UK agricultural market - but not essential
Ability to communicate well at all levels and develop high levels of customer relationships and service
Drive, enthusiasm and self-motivation
Computer literacy

Benefits
25 days holiday per year
Comprehensive health cover
Company car
Stakeholder pension
Competitive salary and bonus scheme

To Apply
In the first instance, email your CV and a covering letter to Chris Baldwin, United Oilseeds Managing Director: Chris@unitedoilseeds.co.uk
LATEST NEWS
SELECT A CATEGORY