Posted: 26 Nov
Feb Matif holding at €410
Rapeseed

February Matif oilseed rape is holding above 410 euros and US soybeans are close to $12 a bushel. On the face of it, prices remain at recent highs, but Thanksgiving Day in US means markets are pausing for breath and anything could happen next week. Vegetable oil markets are also still firm which should help sentiment going forward.

The plant at Erith is gradually getting back to full production so this will help demand going forward.

Prices in England are currently in the region of £355 ex farm for December and harvest at around £330 ex farm. Normal Scottish discounts of around £10/tonne apply.

Beans

Feed bean prices are edging up as other protein sources are proving difficult to source. Human consumption premiums are slim so there is no doubt we are reliant on the feed market for future direction.

Spring bean seed is limited, but we still have Fuego, Fanfare and Lynx available. Also wheat futures related contracts are available.

Oats

Feed oat demand is improving for both export and UK compounding. We are under the impression that with milling oat prices subdued, some milling oats will soon be required for feed.

New crop prices will be dependent on any Brexit deal which, if favourable, should allow some better prices than currently bid.

Regards,

Owen

United Oilseeds has a range of beans varieties available including Fuego, Fanfare and Lynx. Call your UOM Area Manager or T: 01380 729200 for more details.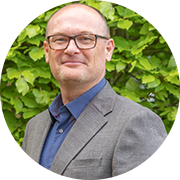 LATEST NEWS
SELECT A CATEGORY