Posted: 24 Jul
Break Crop Trader's View: By Owen Cligg,Trading Manager
Oilseed Rape

Harvest prices in England are bid at around £325 to £330 ex and £320 ex in Scotland.

Initial UK yield reports remain variable with crops having struggled through the difficult growing season. However, there are still some good yields being reported which underlines the good gross margin opportunity when conditions allow. UK crop size seems to be around 1 million tonnes which, despite the crush plant at Erith still being closed, will require a record amount of imports this season.

Initial reports from the Ukraine suggest their rapeseed crop may have fallen by up to 1 million tonnes, which accounts for the lack of July exports to the EU. There does however seem to be better supplies coming from the Baltic, ie Lithuania,Latvia and Estonia which will help make up the shortfall from the Ukraine. The main unknown at present is how much Canadian canola will find its way into the EU before Christmas. It is price competitive, but there may be issues with French deliveries due to varietal concerns. After Christmas, we are expecting a large import programme from Australia but, as things stand at present, it will certainly be needed.

Oats

First cut winter oats in England have reported good quality but yields lower than the previous season. This is probably only to be expected and given the lower amount of winter oats planted, these should be sought after. Price direction will no doubt depend on the quality of spring oats, which at present may be dubious with the amount of late planted and short crops still evident.

Beans

Reports of some beans being ready to harvest in August could be a worry for yields. However, those crops that avoided the June heat and received timely rains will hopefully fare much better. Export interest seems to have dwindled, so it maybe that once existing export business has been conducted prices have to fall to become competitive against other proteins.

Regards,

Owen

United Oilseeds has HEAR & HOLL OSR contracts with Guaranteed Premiums available for Harvest 2021. Call us on 01380 729 200 or speak to your local United Oilseeds Area Manager.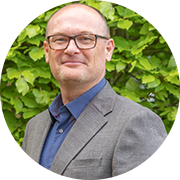 LATEST NEWS
SELECT A CATEGORY