Posted: 21 Jan
Volatile markets causing concern

Oilseed Rape

Rapeseed prices had a setback this week as rains in South America caused soya prices to dip back below $14 a bushel. At the time of writing,soybeans are $13.75, having fallen on Wednesday to $13.50.

Rapeseed prices have followed at a distance, but ex farm values in England have fallen to below £370 ex before making a recovery to above that level today.

The general viewpoint is that prices should be supported as crush margins are favourable due to buoyant rapemeal and rape oil prices. On the other hand, biodiesel margins are very poor and reduced demand may come through the system at some stage.

New crop oilseed rape prices are also lower but holding over £330.00 ex farm for harvest in England. Whilst the EU rapeseed is earlier than both the US soya and Canadian canola harvests, there would seem to be limited downside in UK harvest prices.

Beans

Better demand for UK feed beans is appearing as those compounders who can still use beans are finding a competitive source of protein.

Oats

Signs that the oat market is finally finding some buyers is more likely due to a lack of sellers because of the large discount against wheat and barley. We can contract spring oats on a pool, but interestingly the absence of support for contracts from UK millers could put anticipated spring production under threat.

Harvest 2022 HOLL contracts are now available.

Regards

Owen

For information about our Harvest 2022 HOLL contracts, please contact your local United Oilseeds Area Manager or Tel: 01380 729 200.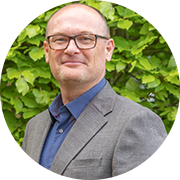 LATEST NEWS
SELECT A CATEGORY