Posted: 10 Sep
By Owen Cligg, Trading Manager
Oilseed Rape

The main feature this week is the collapse in the value of sterling to £1=1.085 euros which is supporting ex farm prices. The value of matif in the meantime has retreated to below 380 euros so mitigating the full gain in sterling terms.

Brexit negotiations or lack of them are the focus of the currency markets so we assume the £ is unlikely to strengthen in the short term. Soya prices remain supported as demand continues to China and the US soya growing conditions have continued to fall.

New crop rapeseed prices are also supported by Sterling and at present only represent a £5.00 discount when comparing November 21 to November 20. Some plantings are still continuing, and although there will be a reduction in UK planted area, we are hopeful of significantly less losses giving a rise in harvested area and production. EU area is also forecast to be up, but it is difficult to put an estimate by how much at present.

Oats

Oat yields are disappointing as growing conditions have taken their toll and some reports of wind losses meant more shedding than would have been normally expected. Although quality is variable, we assume much of the crop will be usable but it will need careful grading to meet the millers' specification. With feed wheat futures at £177 ex for November, many growers are taking advantage to fix those oat growing contracts based on a futures discount.

We still have oat growing contracts for winter and spring varieties for harvest 2021, although Mascani seed has all but run out.

Beans

The latest spell of better weather is allowing more beans to be harvested which should help meet the current export programme. Interest from compounders is limited for feed beans, and human consumption premiums are still small. It ma ybe that current values of around £200 ex farm represent best value for the season.

Regards,

Owen

Drilling OSR in the next few days? We have Trait-loaded hybrid Aurelia OSR ready for delivery on farm, now. With TuYV, Pod Shatter & RLM7 resistance, LG Aurelia currently leads the AHDB Harvest Trials for Gross output 4-year mean. Call us on 01380 729 200 if you would like to order.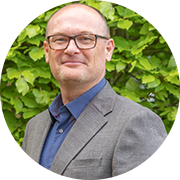 LATEST NEWS
SELECT A CATEGORY