Posted: 22 Apr
Break Crop Trader's View: By Owen Cligg, Trading Manager
OSR
UK rapeseed prices have continued their meteoric rise on new crop, as global weather markets are conspiring to drive prices higher. The August Matif has now traded above 500 euros, equating to ex farm prices of between £410 to £420 ex for harvest.

The fight for corn and soya acres in the US, both of which need to rise against last year's plantings, is helping to propel the market upwards. The situation is further exacerbated by tight old crop stocks of soya and cold, dry conditions delaying plantings. Northern Europe is also dry and, combined with frosts, rapeseed yields are again in question.

The good news is that rapeseed has the capacity to compensate and its deep roots should survive drought better than any spring crops. It therefore looks a good opportunity to lock in some your anticipated tonnage at these price levels.
Beans
Feed bean prices are showing more signs of life as protein and wheat markets rise. Compounders in the west have some interest at around £220.00 ex for May-July within a reasonable haul, whilst beans in the Eastern counties are more difficult to move as exports are still difficult to find.

New crop beans are still looking for new demand but, whilst wheat and other protein prices rise, their competitiveness will increase.
Oats
Some feed oat demand is appearing which is helping to remove this year's surplus. Oat millers report that they are well covered on old crop, but new crop could be a concern for them if spring crops fail to perform as well as they did for the 2020 harvest.

The oat story should improve going forward as both Morning Foods at Crewe and Richardsons at Bedford are looking to increase milling capacity in the next few years.

Also, a new Oatly factory at Peterborough for the production of oat milk brings a new demand factor into the market.
Regards,

Owen
United Oilseeds offers OSR "Produce of Area Contracts" which protect growers from being defaulted on any lost tonnage compared to the agreed contract. This means there are no penalties for over or under production! Fast harvest movement and local storage with cleaning and drying facilities are also available. If you would like more information, please contact your local Area Manager or call United Oilseeds on 01380 729 200.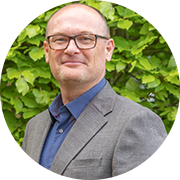 LATEST NEWS
SELECT A CATEGORY