Posted: 11 Oct
UK rapeseed prices have a taken turn for the worse as news of a Brexit deal improved during the week. Sterling appreciated from £1=1.11 euros on Thursday morning to £1=1.145 euros on Friday afternoon. This has effectively reduced UK rapeseed prices by £10/tonne in sterling terms and put values back to below £330 ex farm in England.
Matif rapeseed prices have also retraced but to a much less extent. Biodiesel margins have come under pressure and some rapeoil demand maybe being switched into cheaper soyoil, sunoil or palm oil supplies despite the need for rapeoil to make biodiesel that doesn't wax in cold conditions.
As regards rapeseed imports into the EU, these have been progressing at quicker rate than normal and Ukrainian supplies should soon be exhausted. Australian supplies are under threat from demand into China and also reduced production due to drought. This leaves the EU reliant on Canadian supplies in the new year. Canadian canola has logistical issues as the rapeoil and rapemeal will be GM and the need for specific markets, and also harvest is being delayed by snow, both should provide some support to the EU market.
New crop plantings of rapeseed are again under threat due to flea beetle in UK with some area already lost. Issues are also prevalent in France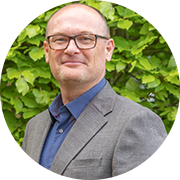 LATEST NEWS
SELECT A CATEGORY