Posted: 27 Apr
Trader's View: By Owen Cligg, Trading Manager
UK rapeseed prices remain in a range between £280 and £290 ex farm in England, with a large discount in Scotland.

May Matif expiry has seen a €10 drop in the last two days, as receivers are not wishing to take delivery. This is no doubt a function of large old crop stocks, which could continue to pressurize old crop prices. There is now a €14 carry to the August Matif position so it will be interesting to see how the markets respond on Tuesday 1st May, once the May Matif has expired.

In theory, European rapeseed prices look cheap against Canadian and there is upside potential for new crop. The latest Statscan figures indicate Canadian canola plantings could a decrease of 7% and weather conditions may confirm this should it remain cold and wet.

Regards,

Owen

Outstanding and exclusive OSR varieties available from United Oilseeds include Django conventional OSR and RGT Windozz hybrid OSR.
Call 01380 729 200 for details.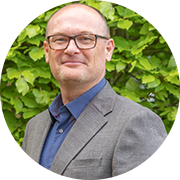 LATEST NEWS
SELECT A CATEGORY