Posted: 13 Sep
Trader's View by Owen Cligg, United Oilseeds
UK rapeseed prices continue to hold steady, valued at around £330 to £335 ex farm in England for the autumn. Prices in Scotland are dependent on vessel arrival, which may become more problematical as crushers are becoming fully covered before Christmas.

We do expect demand to return in the New Year as the import supplies destined for Europe become more restricted. Ukraine should have sold out by then, whilst some Australian canola is now rumoured to be going to China. This leaves Canadian GM canola as the main supply, which will provide logistical issues as the rapeoil can only be used for biodiesel and also the GM rapemeal will need to find a discounted market.

Rapeseed plantings seem to have progressed better than expected in many areas. However, there are some concerns of dry seed beds in the East. Cabbage Stem Flea Beetle does not seem to be same issue it was last season. Values for ex farm harvest 2020 range from £310 to £320 ex farm.

Regards,

Owen

Help your crop combat market volatility - United Oilseeds offers three OSR Marketing Pools to meet your requirements: Carte Blanche, Harvest and Long. Contact your local United Oilseeds Area Manager for more details or call us on 01380 729 200.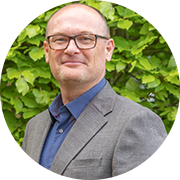 LATEST NEWS
SELECT A CATEGORY