Posted: 25 Jun
Break Crop Trader's View By Owen Cligg, Trading Manager
Last Friday, the UK's largest oilseed crushing plant caught fire causing processing to stop and a halt to rapeseed deliveries.
The plant at Erith in Kent can crush up to one million of rapeseed a year, so any loss of production has a significant effect on the supply and demand balance. The extent of the damage is unknown, but the hope is that the any issues can be quickly rectified and crushing can resume soon.
The UK should be heavily reliant on rapeseed imports for the coming season, as latest estimates only put UK production at between 1 to 1.2 million tonnes. So providing the Erith plant gets back working close to full capacity, demand should remain robust.

It should remembered that UK rapeoil demand is almost exclusively for food rather than biodiesel, so the dynamics of supply and demand in the UK are different to those in the EU where 65% of rapeoil goes for biodiesel.
Matif futures prices spiked earlier in the week with August Matif trading over 380 euros, before edging back to 377 euros today. A weaker sterling below £1 = 1.11 euros is providing support to £ prices. Harvest rapeseed is in a range of £315 to £325 ex farm, which provides good historical value.

It could be argued that, when comparing European Matif wheat and rapeseed values, rapeseed currently looks the better sale. Whether this affects the selling behaviour of the EU farmer remains to be seen.
Regards,
Owen

Conventional, Hybrid, Clearfield and Clubroot OSR varieties are all available now from United Oilseeds for drilling this coming harvest, including the top yielding hybrid and conventional varieties, ACACIA and AURELIA. In addition, United Oilseeds is offering varieties and contracts with guaranteed premiums for specialist market opportunities in HOLL and HEAR. Talk to your local United Oilseeds Area Manager for more information on Oilseed Rape, Beans, Linseed, Oats and Peas or call 01380 729 200 .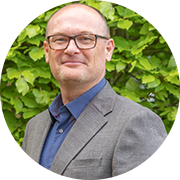 LATEST NEWS
SELECT A CATEGORY