Posted: 14 Jul
Break Crop Trader's View by Owen Cligg
14/7/22 Break Crop Trader's View
Oilseed Rape
Rapeseed prices have recently come under pressure. Current harvest price has dropped to around £540 ex farm in England. Several factors are impacting the lower prices, most notably a severe drop in palm oil price as stocks have become burdensome in Indonesia requiring higher exports to reduce the surplus. Also, crude oil prices have dropped below $100 a barrel, and the start of the European harvest have also caused prices to fall.
Yields in France are as expected, whilst the first harvested crops in England are generally a 10 to 20% improvement on last season. This will hopefully put UK yields at around an average of 3.3 to 3.5 tonnes per hectare, which means a jump overall in UK availability. Demand has been reduced by the forthcoming closure of Hull in December, but there will still be a large import requirement for Erith and Liverpool. Growers are slow to come to market and import supplies are restricted until the Autumn. Crushers are expecting a reasonable supply from Romania and Bulgaria, whilst delayed supplies from Ukraine will no doubt at some stage find their way onto the market.
This may mean expensive transports costs over land borders, but some supply is still there for later.
We are also expecting Canadian and Australian supplies to start arriving to the EU in late autumn. This is making marketing decisions difficult, but biodiesel demand should remain strong and gives the hope of increased prices later. Any thoughts about reducing biofuel mandates are currently side-lined and whilst mineral fuel supplies are restricted due to the Ukraine-Russia war, we expect biofuel demand to remain good.
Please see our link about combining rapeseed in high temperatures. https://www.unitedoilseeds.co.uk/news-events/avoid-harvesting-osr-at-high-temperatures
Oats
Oat prices have been following feed wheat down. Harvest is likely to start next week when more should be known about quality and possible future price down.
Beans
Beans look expensive to other protein sources, but a good quality crop suitable for human consumption should support prices.
Linseed
Winter linseed harvesting should start soon. Growers should be aware that harvesting in hot weather does have a fire risk. We are not expecting huge yields as drought and flea beetles will have taken their toll. Demand should remain good, and prices are currently in a range of £600 to £700/tonne.
Regards,
Owen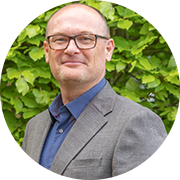 LATEST NEWS
SELECT A CATEGORY