Posted: 9 Aug
Traders View
UK rapeseed prices have risen again this week as Sterling has continued to depreciate.

Ex farm prices are well over £315 ex farm in Scotland and £320 to £325 in England for harvest, with a good carry to November.

UK rapeseed yields are still variable but, at this stage, we estimate they are down on last year. Imports are still lined up for the UK from Ukraine and the Baltic States, and Canadian canola imports will be at record levels into the EU this season.

Soya prices have found a bid and recovered from recent lows, but concerns remain over Chinese tariffs and African swine fever.

Best regards,

Owen

Aurelia OSR is the AHDB's No.1 Hybrid Candidate variety for 2019-20. With a High Gross Output, it's a trait-loaded variety offering TuVY resistance, Pod Shatter resistance (handy in bad weather!) and RLM7 Phoma resistance.

Aurelia is available for delivery now and is exclusively available from United Oilseeds and its marketing partners. Contact your local United Oilseeds Area Manager or call 01380 729200.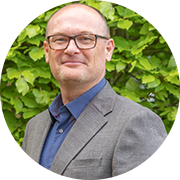 LATEST NEWS
SELECT A CATEGORY