Posted: 23 Aug
Trader's View
Rapeseed prices initially appreciated this week to contract highs, as weaker Sterling and higher Matif improved prices in Sterling.

Ex farm prices in England are well over £320 ex farm for August and in some cases £330 ex for September. The price in Scotland is discounted by £5 to £10 per tonne as exports to the EU are not featuring, and most boats will be ending up at Erith in Kent.

Rapeoil demand should remain strong as winter approaches as the requirement for biodiesel that doesn't wax in cold conditions is at the forefront of the buyers attention. Also biodiesel mandates will need to be fulfilled by the end of the calendar year and only limited amounts of canola from Canada and Australia will be able to be utilised. We are also seeing a brisk rapeseed export programme from Ukraine which suggests supplies could be limited by December.
(Graph courtesy of FEDIOL)
Regards,

Owen

Call us on 01380 729 200 for more information on Trait-Loaded AURELIA OSR, the No.1 hybrid variety in the AHDB harvest trials, or for details of United Oilseeds HOLL Buy Back contracts that offer £25.00 / tonne guaranteed minimum premiums + quality & bonuses & free seed replacement.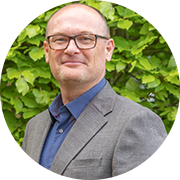 LATEST NEWS
SELECT A CATEGORY