Posted: 13 May
Break Crop Trader's View: By Owen Cligg, Trading Manager

Oilseed Rape

Rapeseed prices have continued on a rollercoaster ride, peaking on Wednesday at around £450 ex farm for harvest. The USDA report released on that day was very much as expected, showing only minimum stocks required in the US for soyabeans. Hence prices were rising steeply into the report and peaked on Wednesday evening. Both soyabean and rapeseed have since come down today, Thursday, where it might be" buy the rumour and sell the fact" causing prices to drop.

There is a consensus that demand is not yet being reduced enough by high prices, so prices may need to stay at high or higher levels to stifle demand. It remains to be seen if enough extra soyabeans and rapeseed get planted in the next 6 months to address the apparent insufficient supply going forward.

Feed Beans

Steep price rises in proteins are causing some demand to improve for feed beans. Prices of around £220 ex farm plus are now available for most areas. Recent rains will have improved new crop prospects so prices of around £210.00 ex farm for harvest are well worth considering.

Oats

Higher wheat and barley prices are helping feed oat prices. We are still expecting milling oat prices to improve, but may have to wait until June plantings can confirm a lower area than expected as the spring area should be down on 2020 harvest figures.

Regards,

Owen

United Oilseeds has all the top OSR varieties available, including trait-loaded Aurelia and Acacia, which are both proven on farm, plus default-free Produce of Area Contracts that carry no penalties for over or under-production. United Oilseeds pool marketing, which helps iron out volatility in the market, is also available. For more information, contact your local United Oilseeds Area Manager or call us on 01380 729200.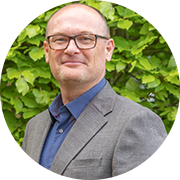 LATEST NEWS
SELECT A CATEGORY