Posted: 5 Nov
Break Crop Trader's View: By Owen Cligg, Trading Manager
Rapeseed Hits 400 euros on February Matif

Rapeseed prices are rising rapidly this week following soyabeans. Soya beans have hit $11 a bushel for November, January and March on the Chicago markets. representing a multiyear high. Continued Chinese demand and low South American stocks seem to be the contributing factors. The US election despite confused signals also is adding to the bullish momentum. Worries about coronavirus lockdowns are being put aside and the perceived reduction in diesel demand could well be counteracted by increased biodiesel blending rates in Germany to improve Green House Gas savings.

Rapeseed prices in England are now back to season highs at around £350 ex farm and a £10 discount in Scotland. Rumours that the crushing plant at Erith may start next week should help sentiment.

Beans

Prices are well bid at over £200 ex farm for feed, but human consumption premiums remain small. The rise in soya prices should keep prices steady. We have Fanfare winter bean seed available and buyback contracts for any growers interested.

Oats

Oat prices remain depressed despite a potentially tight balance sheet. We have a feed oat vessel loading in December to help move any lower quality specification. Our new crop spring oat contracts are currently being well received with most varieties still available. This includes Isabelle which should outperform most other varieties on yield and quality.

Regards,

Owen

For more information on break crop seed and trading solutions, or products for Countryside Stewardship Schemes, please contact your local United Oilseeds Area Manager or telephone 01380 729200.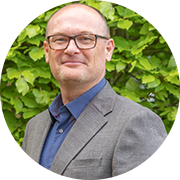 LATEST NEWS
SELECT A CATEGORY