Posted: 22 Jun
Trader's View: By Owen Cligg, Trading Manager,United Oilseeds
Reports of rapeseed harvest starting are now emerging. Romania is off to an early start with yields ranging from 2.2 to 3.2 tonnes per hectare, and the first Ukrainian cut is reported at 2 tonnes per hectare. Both would represent a decline on last year, but it is still early days and the first yields are normally the worst.

Old crop rapeseed prices in England remain at around £290.00 ex farm within a reasonable haul of the crush. Some rapeseed is now moving out of Scotland, but most of it is destined for Erith in Kent. New crop prices have steadied at around £285.00 ex farm and the matif has recovered from recent lows as the disconnect between soya and rapeseed continues.

Our belief is that rapeseed prices should get supported at around these levels because:

Rapeoil demand is currently good.
Soyabeans should get supported as US beans will eventually be needed for China.
Growers can sell wheat and barley at better value than rapeseed.

Regards,

Owen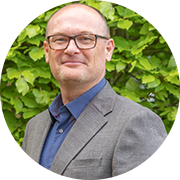 LATEST NEWS
SELECT A CATEGORY