Posted: 1 Oct
Break Crop Trader's View: By Owen Cligg, Trading Manager

Oilseed rape

Rapeseed prices are recovering from recent lows. The USDA latest stock report came in at lower than expected numbers which was bullish for soya, corn and wheat. Hence Matif rapeseed prices have regained some of their recent losses.

February Matif is currently at around 390.00 euros, which puts ex farm prices in a range of £330 ex in Scotland to £340-£345 ex in England. The plant at Erith will hopefully open in October which will allow rapeseed to move in bigger volumes. However, large quantities of imported rapeseed mainly from the Ukraine are already committed to Erith and Liverpool which makes buyers comfortable at present. The concerns going forward are demand being reduced if the Covid situation becomes worse and also a possible strengthening of Sterling if a Brexit deal gets closer.

New crop plantings of rapeseed, although down on last autumn seem to be establishing well into moist seedbeds. Concerns of dry conditions in France and Ukraine mean next season's production in those countries is under threat. Therefore, the November 2021 price has reduced to only a £5 discount to the November 2020 price.

These prices maybe worth considering when wheat is closer to a £25 discount year on year for a less valuable product.

Beans

Bean exports are beginning to happen and movement should be brisk for October. However, demand going forward is more problematic with some existing export business being sold back to the UK. There is some animal feed interest now as protein prices have improved, but human consumption demand looks limited as Baltic and Australian supplies may be considered better value.

New crop contracts with premiums are available for next harvest.

Oats

Oat quality is bearing up well and UK millers are likely to want use as many supplies as available due to the disappointing yields compared to last season.

At present, prices are subdued, but there is a danger low prices will allow some exports that could tighten up supplies later in the season.

With the expected return to normal wheat plantings, it could mean oat supplies reduce for next season.

We are offering contracts for winter and spring varieties as well as pool options for those growers needing certainty for market outlets.

Regards,

Owen

The independent United Oilseeds farmer-owned co-operative trades Beans, Linseed, Oats, OSR and Peas with its farmer members and customers. Call 01380 729200 for more details.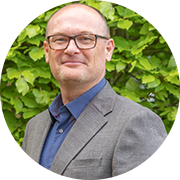 LATEST NEWS
SELECT A CATEGORY