Posted: 17 May
Trader's View by Owen Cligg, Trading Manager, United Oilseeds
UK rapeseed prices have improved this week as a weaker sterling and improved Matif values have combined favourably. Sterling now stands at close to £1=1.14 euros, whilst August Matif has improved to 364.00 euros, when earlier in the week it traded below 360.00 euros. English prices are in a range of £300 to £310 ex farm and Scottish prices between £295 and £300 ex farm, all dependent on haulage rates.

The rise in Matif has been driven by a rebound in Chicago soya prices. Last week, all was doom and gloom as trade talks between the US and China stumbled and higher tariffs were introduced. However, the planting progress for US corn and soya are well behind normal as wet conditions are having a significant impact. Even if plantings catch up, we would now expect yield potential to be limited.

Rapeseed prospects in the UK and the EU are continuing to look poor. Our latest UK production figure for harvest 2019 is now down to 1.7 million tonnes from 1.95 million this season as area and yield are impacted by flea beetle. Things are not much better in mainland Europe as many commentators put the crop at only 18 million compared to 19.8 million for the current season. Losses in France, Germany, Bulgaria and Romania are becoming apparent as drought and pests have affected potential. Of course, this may well have a positive effect on market prices.

Regards,

Owen

See our United Oilseeds Preview for the Cereals Exhibition in June here.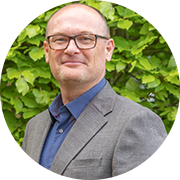 LATEST NEWS
SELECT A CATEGORY