Posted: 6 May
Break Crop Trader's View: By Owen Cligg, Trading Manager
Oilseed Rape

Matif prices for rapeseed have continued their meteoric rise. With the old crop May positions now closed, focus is on the next delivery month of August which has risen to over 530 euros and equates to ex farm harvest prices at around £440.00/t ex farm in England.

Prices of agricultural commodities seem to be on fire led by corn and soyabeans. Corn is now over $7 a bushel, whilst soyabeans have hit $16 a bushel. Reports of poor conditions for the Brazilian second corn crop are only adding fuel to the fire. The consensus is that good growing conditions need to be made throughout the world in order to replenish stocks of many commodities.

Beans

Old Prices are remarkably static between £215 to £220 ex farm as compounders seem reluctant to switch out of other proteins into better value feed beans. With new crop wheat prices on the rise, feed bean prices will be following albeit at distance. Recent rains should be good for crop prospects.

Oats

Oat prices remain in the doldrums for old crop with some milling parcels now going for feed. The expectation is that prices should improve, but we may need clarification of oat plantings before millers come to the market.

Regards,

Owen

United Oilseeds offers the best-performing OSR varieties including Aurelia and Acacia, plus we have HOLL and HEAR buyback contracts with premiums. Please contact your local United Oilseeds Area Manager or call us on 01380 729200.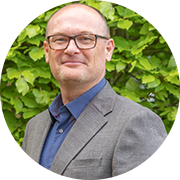 LATEST NEWS
SELECT A CATEGORY