Posted: 21 May
Trader's View By Owen Cligg, Trading Manager
Oilseed rape
UK rapeseed prices have gained this week as the pound has weakened against the euro to £1=1.115 euros.

Also matif rapeseed prices have risen to 375 euros on the August position,as a lack of rain in Northern Europe and Black Sea regions is continuing to cause a downgrade in yield forecasts. The market therefore seems more concerned about supply issues and demand concerns of recent weeks are temporarily forgotten.

Old crop and new crop prices in the UK remain at similar levels in a range of £310 to £320 ex farm. Historically these are high prices for new crop, but sellers are thin on the ground as production losses are factored in. A large UK deficit will keep prices at import parity, but the threat of Ukrainian and Australian imports will mean the UK crusher does not want to chase the market.

Also large quantities of Canadian canola that can used for biodiesel in mainland Europe will also potentially cap prices. Ironically, a trade spat between China and Australia may encourage the Chinese to increase Canadian imports of canola so that will be a swing factor to watch.
Oats
New crop feed oats are being offered for export at large discounts to wheat futures. Some merchants may be expecting poor quality due to the dry weather and they are also worried about potential Brexit implications on tariffs post 31st December. However, a poor quality crop may yet support milling values and certainly demand for oat products continue to improve, making milling oats a crop for the future.
Beans
Old crop bean values are falling as the last export cargoes are still waiting to be shipped. Demand is now switching to new crop and the premium over feed wheat is diminishing as wheat futures have recently risen - £200/tonne is still potentially available for the autumn, but this needs to be within proximity of a port for export. There is little interest from UK compounders as beans are too expensive compared to other protein sources.
Regards,
Owen
United Oilseeds is the UK's leading break crop specialist. Call your local Area Manager for more details on Beans, Linseed, Oats, OSR, Peas and small seeds.

If you are a Member of United Oilseeds, you can access your loads analyses and results online via our exclusive website Members Portal. To register, click on the following link: https://www.unitedoilseeds.co.uk/member/register and follow the instructions.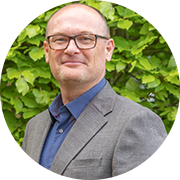 LATEST NEWS
SELECT A CATEGORY