Posted: 4 Sep
Break Crop Trader's View: By Owen Cligg, Trading Manager, United Oilseeds
Oilseed Rape

UK prices have edged up this week in sympathy with US soya and EU Matif prices.

US soya prices are stronger on the back of increased Chinese buying and dryness concerns in South America. This has improved the November Matif rapeseed contract,which is currently trading at 384.00 euros - at the higher end of its recent range between 375 and 385 euros.

The main issue holding UK rapeseed prices back is the value of sterling, currently £1=1.121 euros. This equates to ex farm prices at £330 ex farm in England and £320 ex farm in Scotland.

In spite of Erith being closed, the threat of rapeseed imports into that location and Liverpool is still looming and, given the small UK rapeseed harvest, these will likely make up a large proportion of supply up until Christmas.

Conditions still remain favourable for rapeseed plantings and forward prices have in increased to £320 ex in England for next harvest.

Feed Beans

The feed Feed Bean harvest remains protracted with little reports of good quality. However feed bean demand remains robust with most locations able to achieve £200 ex farm. This price maybe short lived, as feed bean export interest is beginning to diminish with at least one reseller apparent.

Oats

Oat quality is beginning to diminish as weather takes its toll. However, as long as the groats are not stained, milling grade should be still achievable. Prices are variable, but we expect milling oats to hold their value as poor quality oats will need to be moved as feed.

United Oilseeds is offering oat growing contracts for spring and winter varieties for harvest '21 with a calculation against November '21 feed wheat futures.

Rye

As a move to offer an alternative break crop, United Oilseeds is making feed rye contracts available. Markets are still developing but we are confident UK buyers and export interest can be stimulated with a continuity of supply. The ideal sowing period is September, so please contact your local United Oilseeds Area Manager if you have any interest.

Best regards,

Owen

If you are late-drilling OSR, United Oilseeds has 00, HEAR, HOLL, Clubroot and Clearfield varieties available and ready for delivery on farm now, including LG Aurelia & LG Acacia - Call us on 01380 729200.

Planting Trees this Autumn? United Oilseeds has a wide selection of single species 25 tree whip bundles available, plus a 50-whip mixed species bundle, all from Hubbards Seeds. Call your local United Oilseeds Area Manager for more details.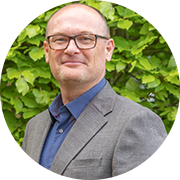 LATEST NEWS
SELECT A CATEGORY