Posted: 17 Sep
Break Crop Trader's View by Owen Cligg
17.09.21 OSR Prices Continue to Rise
Oilseed rape

The latest news from Statscan reduced the Canadian canola crop to 12.8 million tonnes which represents a significant reduction from the original 20 million tonnes expected in the spring. Canola prices have improved to 880 Canadian dollars on the November Winnipeg futures, whilst November Matif futures have reached a season high of 595 euros.Many commentators are expecting this to hit 600 euros though there seems to be little demand destruction due to the higher prices.

Rapeoil prices are trading at a significant premium to sun, soy and palm oil. However, the demand is termed as inelastic as many food oil users have rapeoil factored into their recipes. Rapeoil for biodiesel is also required in the winter, as biodiesel can wax at lower temperatures.

Prices in England now equate to £500/tonne but there is not a raft of sellers, as growers complete harvest and are busy on the land. New crop prices are now £400/tonne which historically is a price well worth considering. UK plantings should be well up with up, with some late planting still occurring.

However, with a short Canadian crop, demand should be good for the European harvest position before Canadian harvest 2022 crop becomes available.

Oats

Low oat yields in Canada and Finland are creating good export opportunities for UK oats. The potential UK surplus should find willing buyers providing quality holds up. UK oat millers are having to increase their bids to compete.

Beans

Feed beans look expensive against rapemeal and other proteins, but export interest is holding prices at good premiums over feed wheat futures. Human consumption demand is limited due to plenty of old crop Australian beans, making the required quality. Prices of around £220/tonne are available in most areas.

Members of the United Oilseeds independent farmers co-operative have access to Produce of Area Contracts which provide peace of mind to OSR growers, as they carry no penalties for over or under production. Contact your local United Oilseeds Area Manager or call 01380 729 200 for more details.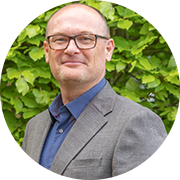 LATEST NEWS
SELECT A CATEGORY