Posted: 9 Jul
Break Crop Trader's View: By Owen Cligg,Trading Manager
OSR - Rapeseed prices are appreciating as Matif futures climb.

The August Matif has risen to 385.00 euros, but this position is getting technical and trading at a premium to the November Matif. Expected early rapeseed deliveries from the Ukraine are not arriving to Germany, so consumers are looking to take delivery of the Matif which may represent barge deliveries on the Rhine close to their crushing plants.

Ex farm harvest prices are typically £320.00 plus ex farm in England.

The situation in the UK is still uncertain, as the major crushing plant at Erith in Kent remains closed due to fire. A restart date is currently unknown. This potentially represents real logistical issues, as this demand will be lost and the seed that would have gone to Erith will instead need to be delivered to store.

The effect on overall supply and demand will be limited as UK production will be a multiyear low. The AHDB is confirming a lower area of rapeseed at 392,000 hectares for England and Scotland but, given the ongoing issues with abandonment, this figure may turn out closer to 300,000 hectares. An average yield of only 3 tonnes/hectare would put UK production at around 1 million tonnes. Even allowing for lower demand, significant imports are still required of probably around 600,000 tonnes, providing the Erith crush restarts sooner rather than later.

Opportunities of excellent premiums are still available for HOLL and HEAR OSR for harvest 2021 from United Oilseeds.

Oats

Oat markets are hardly trading, as participants wait for quality and yield information. On the face of it, a large UK oat crop at 211,000 hectares would be bearish to prices. However since a high proportion of the area is spring oats, quality and yields could well be compromised. There should be some concern over late planted spring oats which may even struggle to meet a basic feed oat specification of 45kg/hl. There has been some export interest for these at around £110 ex farm, but few sellers whilst wheat futures remain well over £160.00/tonne.

Beans

Recent rains should have improved bean yield potential but growers remain reluctant sellers. We believe an ex farm price close to £200 ex farm will yet provide good value, as this looks over priced compared to other protein feed sources. Markets for human consumption may get filled relatively quickly this season as the Australian crop will be be relatively large and coronavirus may have destroyed some of the restaurant and take away demand for the hummus based products.

Regards,

Owen

See United Oilseeds OSR Seed Portfolio for Autumn Sowing here.

For details on HOLL & HEAR OSR contracts with premiums, call Owen Cligg or David Whyte on 01380 729200.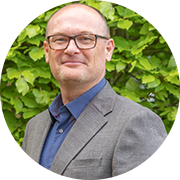 LATEST NEWS
SELECT A CATEGORY