Posted: 12 Nov
Break Crop Trader's View: By Owen Cligg, Trading Manager
OSR Markets Continue their Upward Trend

Oilseed rape

Soyabean prices have continued to appreciate after a bullish USDA report which lowered US soyabean yields and stocks. Concerns are also apparent, if a La Nina weather pattern continues, which would mean drier than normal conditions in parts of Brazil and Argentina.

Vegetable oil prices are also firm as sunflower and palm oil production are both down.

Despite Covid19, demand concerns have been put to one side as China remains a buyer of most commodities. An increase in biodiesel inclusion in Germany is helping to counteract a general reduction in diesel use. Whilst a loss of demand in the food sector has yet to become apparent,

All this this has caused UK rapeseed prices to appreciate and are currently around £5.00 / tonne up on last week.

Oats

Oat prices are still depressed, but feed demand for export and compounding will no doubt put a floor in the market. Spring oat contracts are still available if required.

We still have the KWS variety Isabel available.

Beans

Spot bean demand is drying up but compounders are showing interest further forward for those growers able to hold into the new year.

The rise in soya prices is making beans more attractive and hopefully this lasts into next harvest. Bean contracts are available at a formula over wheat futures.

Rye

The optimum planting window for rye has now passed, but we believe there is now significant amount interest in getting this crop noticed by feed mills so that it can provide a useful alternative as a break crop in the future

Other break crops

United Oilseeds also offers buyback contracts on peas, canary seed, soya, sunflowers and linseed.

Regards,

Owen

For information on break crop contracts and crops for Countryside Stewardship Schemes, please contact your local United Oilseeds Area Manager or call us on 01380 729200.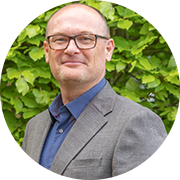 LATEST NEWS
SELECT A CATEGORY