Posted: 3 Jun
Break Crop Trader's View: By Owen Cligg, Trading Manager

Oilseed Rape

Oilseed rape prices have improved this week led by soy oil and palm oil prices. US soy oil prices reached 10 year highs, having been rising rapidly as demand for biodiesel continues to drive the market. Palm oil prices are also well up as ongoing labour shortages affect harvesting capacity.

Futures markets are generally jittery, but recovered from a recent setback as corn and soya prices improved on weather worries in the US. Hot and dry weather is forecast which will not replenish corn and soya stocks as required. However, any beneficial weather is likely to put pressure on prices.

Harvest oilseed rape prices are again approaching recent highs of up to £450 per tonne, which given historical prices is well worth considering.

Oats

With feed barley in very short supply we are finding increased demand for feed oats. Given demand for milling oats should continue into the future, this all goes well for improved prices.

Beans

Feed bean prices have improved in the old crop position because compounders have taken in some extra cover, as other protein sources are in short supply. New crop beans are little discussed, but improving feed wheat futures mean values are generally rising.

Rye

Feed rye contracts continue to be discussed with compounding demand yet to take off. The theory is that it should replace wheat in pig diets whilst giving additional benefits of digestibility and pig health. This could be an important break crop going forward, as it is more suitable to poorer and light land. There is also the benefit of better blackgrass control. We are also led to believe that the new varieties from KWS are ergot resistant, so that removes one of the previous issues holding back rye in the past.

Regards,

Owen

For more information about our break crop seed portfolio and crop marketing options, please contact your local United Oilseeds Area Manager or call us on 01380 729 200.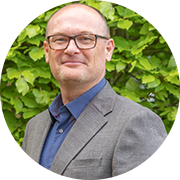 LATEST NEWS
SELECT A CATEGORY