Posted: 26 Aug
Break Crop Trader's View from United Oilseeds
Oilseed rape

UK rapeseed harvest is finishing in the South and is well progressed in Scotland. Reports of variable yields mean many crops have not met expectations and an average yield of about 3.2 tonnes per hectare seems likely. Still, at current high prices of over £490.00 ex in England, returns on rapeseed are very attractive.

Canadian crop prospects continue to be poor with average expectations now below 15 million tonnes, which will be a major issue for meeting any export commitments.
New crop prices are also improving and prices close to £400 ex farm are now achievable. This could be a very good price in view of plantings being potentially 25 to 30% up.

Beans

Harvest has started in the South with variable yields, but generally better than last season. There is spot demand to compounders, but export markets are currently showing little interest at current prices.

Oats

Oat harvest is only progressing slowly and oat millers are now beginning to realise quantities and qualities may not be as plentiful as expected. Prices are improving from a low of £130 for milling to £150 ex for good quality Mascani. Some export business has been done as supplies of oats are reducing in Canada, creating some interesting opportunities.

Need seed? United Oilseeds has conventional, hybrid, clubroot, clearfield, HOLL & HEAR varieties available. Call your local United Oilseeds Area Manager or telephone 01380 729200.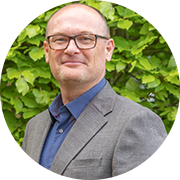 LATEST NEWS
SELECT A CATEGORY