Posted: 29 Apr
Break Crop Trader's View: By Owen Cligg, Trading Manager
OSR

UK rapeseed prices remain on a firm tone despite the August Matif slipping below 500 euros. Harvest prices are in a range of £405 to £420 ex farm and the belief is that they should continue to be supported whilst spot vegetable oil prices remain strong.

Funds seem content to stick with long commodity positions so whilst bullish fundamentals remain of restricted supply and increasing demand, prices should be supported. However, there are some points that need watching that could easily turn prices down.

Weather conditions could improve with warmth and moisture improving prospects in the US and Europe. Also the vegetable oil market is strongly supported by biofuel mandates, so if these get lowered or biodiesel producers decide to pay a fine rather than meet the mandate this could cause demand to drop.

United Oilseeds is able to offer prompt movement at harvest to our large network of stores on a variety of contracts including fixed priced, storage or pool contracts.

Beans

Strong protein prices are supporting feed bean prices despite a lack of export demand. £220 ex farm is now available again for growers in the West close to compounder homes. New crop is thinly traded with a volatile wheat market putting buyers on the sidelines.

Oats

Feed oat demand continues as oats are looking cheap against other feed commodities. New crop values are not discussed, as we await data on crop areas and any likely damage due to the cold dry weather.

Regards,

Owen

United Oilseeds offers default-free Produce of Area Contracts which carry no penalties for over or under production. We have the top OSR varieties such as Aurelia and Acacia available, plus an extensive range of Countryside Stewardship seed from Hubbards Seeds. Call your local United Oilseeds Area Manager for more details or Tel 01380 729200.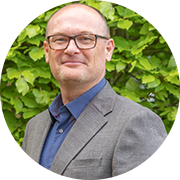 LATEST NEWS
SELECT A CATEGORY