Posted: 28 Sep

Rapeseed prices recovered this week following a €10 recovery in Matif futures. Technically, futures prices were due for a recovery and biodiesel margins have been better on an buoyant mineral oil price. Ex farm values in England are recovering to £320.00 ex farm in most areas, whilst some interest in Scotland calculates to £310 to £315 ex farm.

Soya prices have rebounded but still remain at historically low levels in the US as the trade war with China rumbles on. There are still concerns in Australia and Canada on rapeseed crops soon to be harvested. If current estimates are correct, Australia will have a lot less to export to Europe and may even import canola from Canada to one of its crush plants in Eastern Australia.

New crop prospects also remain in doubt, and it is likely the final area of oilseed rape established in Europe will be well down compared to the current marketing year. New crop prices remain well bid, ranging from £300 to £312 ex farm for harvest.

Regards,

Owen

Please note if you are a Member of United Oilseeds you can register for the Members Portal of our website to see your loads analysis and results Click here

Joining us costs just £15 for Life Membership.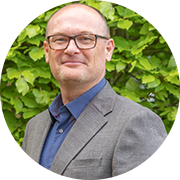 LATEST NEWS
SELECT A CATEGORY