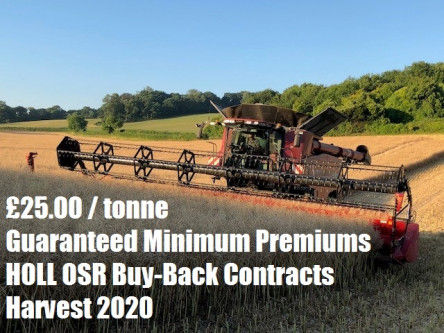 Posted: 12 Apr
Call Your Local United Oilseeds Area Manager for More details or 01380 729 200
Please see below details of out HOLL OSR Buy Back contracts for Harvest 2020 which offer gowers a Guaranteed Minimum Premium of £25.00 per tonne & Quality Bonuses for Admixture, Moisture & Oil content.
For details of our HEAR OSR contracts, please contact your local United Oilseeds Area Manager or call us on 01380 729 200
HOLL contracts come with free seed replacement assurance to ease any concerns you may have regarding crop establishment. Please ask for full details.
Click here or the image below to download PDF version
LATEST NEWS
SELECT A CATEGORY