Posted: 25 Jul
HARVEST 2019 LATEST...

16/7/19 E&K Benton Ltd is harvesting OSR - coming off at 4.1 t/ha at 8% moisture in Essex

16/7/19 Grower Paul Wilson's OSR yields were averaging around 3.75 t/ha in Warwickshire

18/7/19 T. Hume & Son achieved a 4.9 t/ha yield for their OSR in Kent (direct drilled into
stubble to reduce flea beetle attack + spring beans used as a companion crop)

19/7/19 United Oilseeds member James Attwood achieved a 5.0 t/ha yield from his OSR
on the Isle of Sheppey in Kent. His farm saw only light flea beetle damage

19/7/19 Mark Bowsher-Gibbs' Barbados OSR delivered a 4.6 t/ha yield from 50 ha, with
150 ha still to cut. Barbados is a conventional variety.

23/7/19 Ian Willox has a 4.6 t/ha yield from his Incentive OSR in Lincolnshire

23/7/19 Andrew Clayton in Lincolnshire has harvested his OSR with a yield of 4.0 t/ha

23/7/19 J. Walker, who farms in Wiltshire, has achieved a yield of 3.6 t/ha from his DK
Imperial & DK Impresario Clearfield varieties

24/7/19 PJ Dickin Farms in Lincolnshire has a yield of 4.3 t/ha from
35 acres of his OSR. Another 35 acres to go...

25/7/19 Kent farmer James Loder-Symonds reporting OSR yields around 4/tha

28/7/19 Dick Hall achieved a 3.83 t/ha yield with his Django OSR and 3.72 t/ha yield from
his Barbados OSR crop

29/7/19 Django yielded 4.5 t/ha for Sid Bradley in Lincs from his 16 ha crop

29/7/19 Simon Harrison got 4.0 t/ha from his 32 ha of Django & SY Harnas

29/7/19 Another whopping yield from Lincolnshire! David Roe achieved nearly 5 t/ha from
his 20 ha crop of V316OL HOLL OSR
30/7/10 And another big HOLL OSR yield: 4.6 t/ha for E I Overy & Son's V316OL in Kent
1/8/19 HOLL V316OL yields 4.8 t/ha from 45 ha for Morley Farms in Norfolk,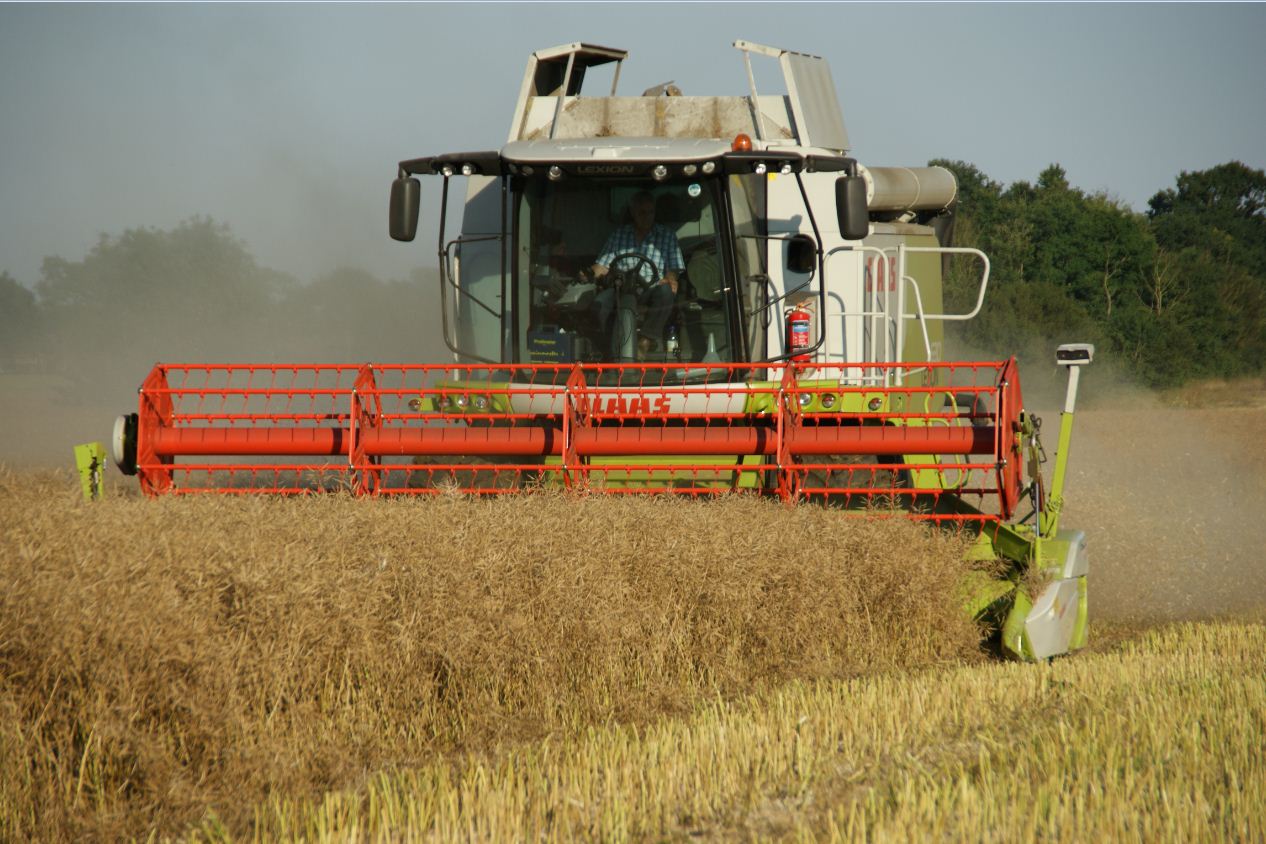 LATEST NEWS
SELECT A CATEGORY