Posted: 29 Jul
OSR PRICES IMPROVING
29.07.22
Oilseed Rape
OSR prices are improving despite a continuing trend of better expected yields. Prices have improved to around £550 ex in most parts of England, but growers are still reluctant to price and prefer instead to move unpriced into store. Yields are averaging close to 4 tonnes per hectare, which is pleasing bearing in mind the high historical price. Dryness and heat in Europe is driving wheat and corn prices, but since the oilseed rape crop is well made, the higher prices are more likely linked to potential weather issues in the US. Forecasters are indicating hot dry weather which could affect soyabean yields. Biodiesel demand both in the US and Europe is currently good with good margins encouraging crushers to buy.
Beans
Some winter beans are already harvested, but there is little demand from animal feed users, as other proteins are more competitive. We await news on quality to see if human consumption market is likely to develop.
Oats
Milling oat quality of those winter varieties already harvested is very good, with high specific weights and low screenings. We await to see if the dry weather will affect spring oat quality. Oat millers are showing little interest at present, but they may be undone on wishful thinking that a big crop will struggle to find export demand.
Regards,
Owen
United Oilseeds offers Crop Marketing Pools to help counter market volatility. We have three pools to suit your individual needs. United Oilseeds has the biggest OSR tonnages under pool management in the UK. Call your local United Oilseeds Area Manager for more details or 01380 729200.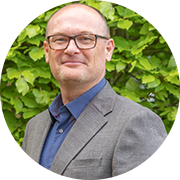 LATEST NEWS
SELECT A CATEGORY