Posted: 21 Aug
By Owen Cligg, Trading manager
Oilseed rape
Harvest is well progressed with just a few winter crops left and spring rapeseed to go at. Yields remain below 3 tonnes per hectare on average, but we are seeing encouraging results in the North East and Scotland where yields are closer to average. The market is thinly traded with most rapeseed going into store. The major crusher at Erith, Kent is unlikely to be operational until October, and Liverpool have recently taken delivery of 35,000 tonnes of Ukrainian rapeseed.
UK demand will still heavily outweigh domestic supply, but Autumn supplies from the Baltic and New Year supplies from Australia will keep a cap on prices. World demand for rapeseed will no doubt hinge on Chinese requirements where current good crush margins suggest downside is limited.
World soya prices are also being supported by Chinese demand to feed a suddenly increasing pig herd. A recent storm in Iowa is also supporting prices, but the general consensus is that US supplies, combined with those from South America in the New Year, will be more than adequate.
There has been much talk about UK reduced plantings of oilseed rape for this autumn. However, ideal planting conditions should mean a good majority survives to harvest which should in theory allow production to at least stabilise and hopefully rise going forward.
Field Beans
The recent wet weather has delayed harvest so spot beans are more difficult to source. Also yields of those winter beans cut remain disappointing. Premiums for quality are small, despite high bruchid levels in most of the winter samples we have seen so far.
We remain optimistic that spring quality and yields will be better as rains were hopefully more timely.
Oats
The qualityof those winter oats cut so far is good, but recent rains will likely be a problem going forward for the remaining winter varieties and also those late planted spring crops.
We suspected that the bushel weights of the springs would be low anyway, so any further deterioration in the field is only going to increase feed oat availability at the expense of milling.
Regards,
Owen
Call United Oilseeds for delivery of LG Aurelia OSR now, on 01380 729 200. Hybrid Aurelia is currently top variety in the AHDB Harvest Trials for Gross Output 2017-2020, 4 year mean.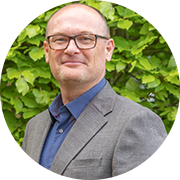 LATEST NEWS
SELECT A CATEGORY