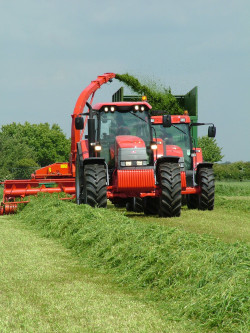 Posted: 31 Jul
Paying too much for bought-in forage? Using up your winter feed stocks? There is an alternative…
By Barnaby Patchett
The unprecedented shortage of forage this summer continues to worsen with many farmers now having to resort to using winter rations in order to feed their livestock sufficiently. This will add further unwelcome pressure to farms' cash flow during the autumn and winter.
As with most commodity markets, shortages tend to lead to an increase in prices and this is certainly the case for standing maize or whole crop cereal, whilst straw remains very expensive. (You can see one of the contributing reasons for the shortfall by looking at seasonal grass growth rates in "Graph A" below.)
Also, new crop seed crops have suffered badly in the drought, both in the UK and across Europe, meaning that shortages are likely to carry on into the winter with bought-in feed prices continuing their upward curve.
So what options does the cash-strapped livestock farmer have, aside from having to spend further on expensive forage or use up valuable winter stocks? One answer is to sow a fast maturing forage mix which, if sown soon, can provide a first cut in the autumn.
"Emergency Forage Mix" is one such mix that has been especially formulated to help farmers alleviate the ongoing forage deficit. If it is sown now (or within the next fortnight, e.g by 7th August) and with average growing conditions, a first cut or grazing will be possible this autumn – and possibly as early as September. In addition to autumn production, Emergency Forage Mix has the potential for further multiple cuts of silage next year.
Other advantages include better forage quality and improved drought resistance , which comes from the Emergency Mix's high tetraploid content. Should we experience another tough winter, it is also a more prudent choice than Westerwolds as it has greater winter hardiness.
Emergency Forage Mixture - Contents

- 30% Westerwolds Ryegrass Peleton (Tetraploid)

- 40% Italian Ryegrass Meribel (Diploid)

- 30% Italian Ryegrass Udine (Tetraploid)

So, if you act quickly, you can help ensure you have additional forage resources in the coming months and into next year. Emergency Forage Mix is available from Hubbards Seeds on 01476 593 195.
Graph A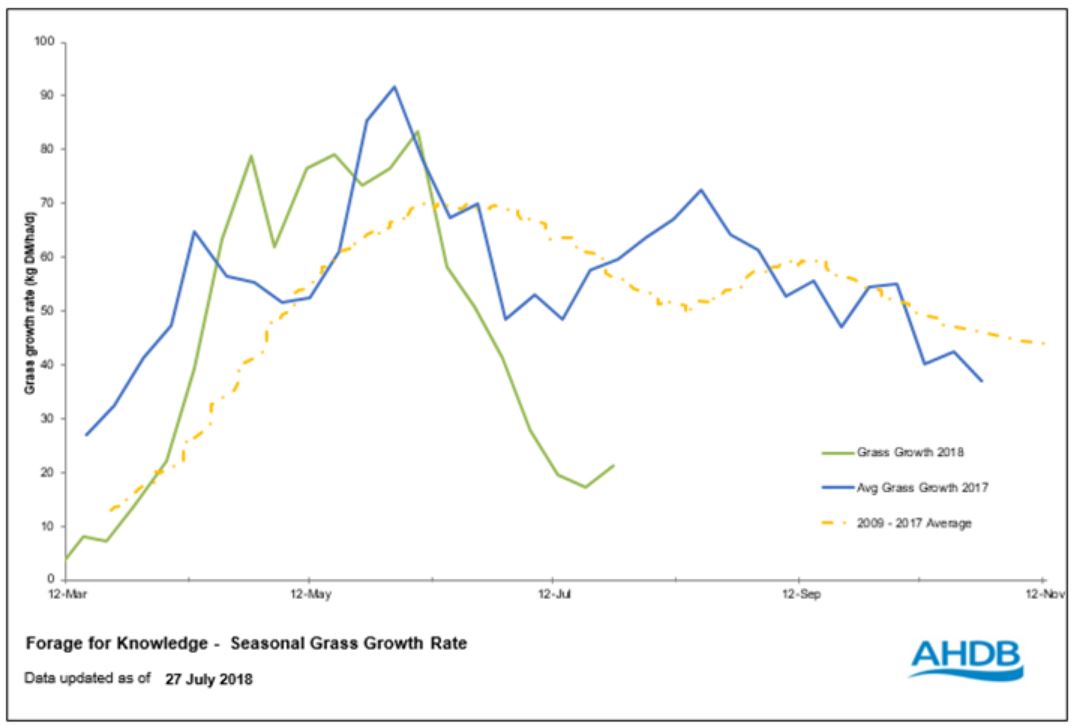 Graph Courtesy of AHDB See link https://dairy.ahdb.org.uk/technical-information/grassland-management/forage-for-knowledge/latest-grazing-measures/#.W17T8f6WzIU
LATEST NEWS
SELECT A CATEGORY