Posted: 1 Nov
Market thinly traded on lower prices
UK prices remain in the doldrums as currency stays firm at £1=1.16 euros. Although the Matif rapeseed has partly recovered from recent lows, the ex farm prices are struggling to get to £320 ex farm in England and valued at £310 ex farm in Scotland.

There is a perception that bio-diesel demand for rape-oil has weakened as alternatives such as palm oil, soy oil and sun oil are being used where possible. The large import of Ukrainian rapeseed in to Europe is likely to come to a halt soon. This leaves the question open as to how much demand can now be fulfilled by Canadian GM canola or Australian drought stricken supplies.

Soya Bean prices have begun to retrace from recent highs, as US/China trade deal remains out of reach. However a delayed harvest in the US, and uncertainty over plantings in South America could well give these prices another run to the upside.

Prospects for next season are beginning to look under threat as the area of plantings within the UK and France is being reduced due to earlier drought and flea beetle attack. Conditions in the Ukraine are also far from ideal, so area and potential production could also be down. New crop prices are yet to react to this information and the price is moribund at £300 to £305 ex farm for harvest movement.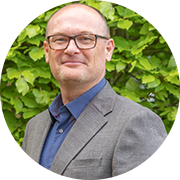 LATEST NEWS
SELECT A CATEGORY