Posted: 16 Oct
Break Crop Trader's View: By Owen Cligg, Trading Manager

Oilseed Rape

Prices are bouncing around this week, as currency and Matif futures are both proving volatile.

The value of sterling seems to be dependent on the whims of the Brexit negotiations, which seem to change on a daily basis. Matif rapeseed prices are being influenced by soya prices and in particular soy oil, which is currently showing a volatile trade.

English rapeseed prices remain in a range of £345 to £355 per tonne, whilst Scottish seed is barely trading. We are awaiting demand to appear at Erith once the plant reopens at the end of October, however Scottish rapeseed is unlikely to be required until December at earliest.

New crop prices remain buoyant being at most a £7.00 discount to current crop prices when comparing the November positions.

Beans

Feed bean boats continue to be executed, but little new export business is currently available. Human consumption buyers in the Middle East are currently being covered by the Baltic states, and the spectre of a large Australian crop probably means there will be much less human consumption business this season.

Oats

Spring oats are still proving to be better than expected quality, however poor yields means supply is less than expected. With wheat values still buoyant, spring oat values at £140.00 ex farm could soon start calculating as feed oats.

We now have some interest for Isabelle spring oat contracts, the variety is potentially an improvement on Elyann so should be a useful fit for growers and millers alike.

Linseed

There is currently good demand for UK linseed to the continent. We will be pleased to see any samples.

United Oilseeds pools are open for oilseed rape, beans and oats for harvest 2021.

Regards,

Owen

For more information about our OSR, Beans and Oats Pools for Harvest 2021, call us on 01380 729 200 or speak with your local United Oilseeds Area Manager - see contact details here.

We have Seed for Countryside Stewardship Schemes available from Hubbards Seeds. Speak to your United Oilseeds Area Manager for more details.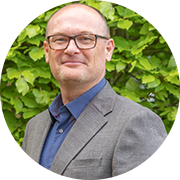 LATEST NEWS
SELECT A CATEGORY