SFI Applications now officially open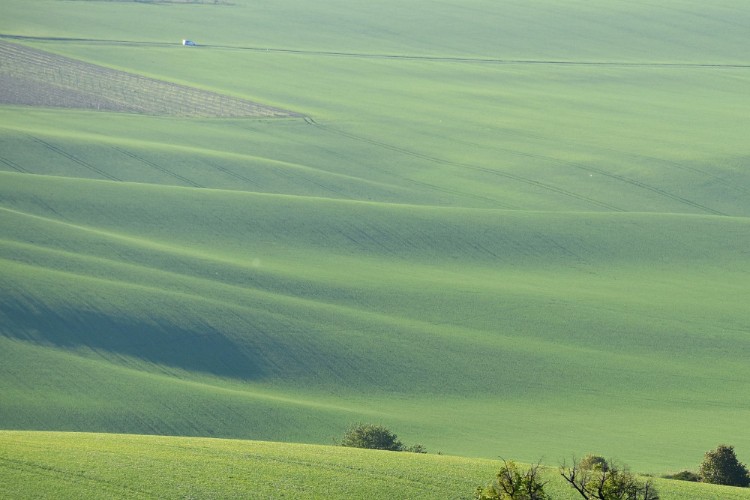 Following some delays!, and an updated offer for SFI actions, applications are now officially open. For a quick overview of everything available to farmers under SFI, please do take a look at the information below.
The range of actions include areas such as soil management, hedgerows, IPM, nutrient management, moorlands, farm wildlife and low input grasslands.
The United Oilseeds sister company Hubbards Seeds can help you with many of the SFI actions which are highlighted in the information provided. For any questions, speak to your United Oilseeds Area Manager or contact the Hubbards team at head office.
What's changed since January?
Creating standalone soil actions, so that they can be stacked with other SFI actions.
Allowing SFI pilot participants to enter SFI actions on the same land, where they don't duplicate the SFI pilot activity, for example including companion crops.
The management payment will be paid on moorland areas.
Accelerated payment announcement
In a bid to help cashflow, & set against a backdrop of increasing inflation and input costs, ministers have pledged that where a farmer has a 'live' SFI agreement before the end of the year (2023) will receive an advance payment of 25% of their money in 'the first month of their agreement'.
SFI Offer & payment
Each farmer has free choice of which SFI actions they take and what they include in their SFI agreement. Most of the actions can be on part of the field, whereas some need to be on a whole field. E.g. Soil assessment and testing (Less any incompatible areas).
In the next section we provide details of the 23 actions you can be paid for under the SFI. For additional information and specific requirements for each of the actions please also refer to the updated SFI handbook.
https://assets.publishing.service.gov.uk/government/uploads/system/uploads/attachment_data/file/1179126/SFI23_handbook.pdf
Under each of the actions below you'll find links to the relevent Hubbards Seeds products that meet that particular SFI action
Payments will be made quarterly, starting in the fourth month after your agreement starts. This will be for a quarter of the annual value of the agreement.
Eligibility
Farmers need to be eligible for BPS in either May 2022 or May 2023 (This will change in the future). On common land, one or more people need to have been eligible to use the common to claim BPS in 2021, 2022 or 2023.
There are also individual eligibility requirements for the SFI actions, requiring the land to be recorded on Rural Payments with the appropriate cover. E.G., for SFI arable actions, the field needs to have arable crops recorded. You'll also need to have management control over each action to deliver the required actions.
Tenant applications and management
Tenants are able to apply for SFI without consent of their landlord (subject to their tenancy agreement terms). Each tenant needs to be confident they will have management control for the three-year term of the agreement.
For tenants on short-term rolling agreements, they can enter SFI, provided they expect to have management control for three years. However, Defra is being more lenient with potential penalties. Meaning, if land has to be removed prior to the end of the three years, due to elements outside of their control, it will not lead to penalties. In all likelihood, you may need to repay monies received for the year in question.
Common land and shared grazing
Separate agreements will exist for areas of common land or shared grazing. The common will need to have its own Single Business Identifier (SBI) and meet the basic eligibility requirements. It will also need to be set up as a single entity which has legal arrangements in place to manage the agreement, and have its own bank account. There is a payment of £6.15/ha where the common involves two or more people.
Managing your agreement
SFI agreements are managed online through the Rural Payments service and last for 3 years. There is a rolling application window with agreements starting on the 01st of any month. Should you not operate online, the Rural Payments Agency (RPA) offer support for these applications. The RPA can be reached via telephone on 03000 200 301.
There will be a requirement to complete an annual declaration confirming that you have completed the SFI actions. The declaration will be needed to release the final payment for that year.
It is possible to increase the scope of your agreement by adding land or actions. These will apply from the anniversary of your agreement, for the remainder of your three-year term. Removal of land or actions will not normally be allowed.
It is not possible to transfer the agreement to another person. If you do need to end your agreement on an area of ground Defra may ask for repayments. There will be no penalties applied to the remainder of the agreement.
Crop rotations
It is possible to rotate certain actions under the SFI with the flexibility to vary the area to be claimed for year on year.
For years 2 and 3 you can enter a larger area than you entered into agreement for. You are also able to decrease the area claimed, as long as it remains at least 50% of the original area.
Monitoring and compliance
Each individual SFI action has its own record keeping requirements which can be found in the SFI handbook. For example, for the first of the hedgerow actions (HRW1) you'll need to keep a written record of your hedgerow condition assessment and supply this evidence if requested.
It's clear that Defra want to employ different methods to assess SFI delivery. The scheme is moving away from inspectors to field officers. The role of the field officer is to support the farmer if they find something doesn't appear to fit within the agreement. Payments will not be withheld on suspicions of an agreement breech.
Should Defra find a breech, they will only apply repayments to that specific area and likely for the single year of that action.
Compatibility with other schemes
You can enter land that's used for other government schemes and funding sources into an SFI agreement if:
you and your land are eligible for each scheme or funding source
the activities or outcomes you're being paid for are compatible
you will not be paid twice for a similar activity or outcome on the same area of land at the same time (known as 'double funding')
Details of compatibility with other schemes can be found starting on page 113 of the SFI handbook. Schemes include BPS, CS, ES, SFI Pilot, Landscape Recovery, Protected Landscapes and Private sector schemes.

GET A SEED QUOTE TODAY
Contact us today on 01380 732308 for a seed quote, to discuss your seed requirements or for some help & advice.